Website Design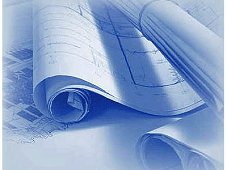 Contrary to popular belief, website design doesn't have to be a costly affair. This belief is probably reinforced by the fact that nearly all website designers do not advertise their prices. Admittedly, it's very difficult to estimate the price of a customised website, but this is why we also include cost-effective template designs to choose from.
Do you have a specific idea of something you want, or feel that you just want something completely unique? Contact us with your requirements.
Need something cost-effective but still want to be unique? Why not look into customising one of the template designs? Certain changes like a different global colour scheme or a different font in the title image can be done very easily and are included FREE with all template designs.
Our template designs come with various add-on components should you want them. Click the links below to see samples, available options and page limitations.
First page (any design)
£30
Additional 'standard' pages
£10
First clickable gallery page
£30
Additional clickable gallery pages
£15
First contact us page
£30
Additional contact us pages
£20
(A special contact form with many levels of anti-spam protection. View the samples page for full details)
We can also install forums and shopping carts etc, then customise them to the rest of your site. However, due to the complex nature, again, please contact us with your requirements.